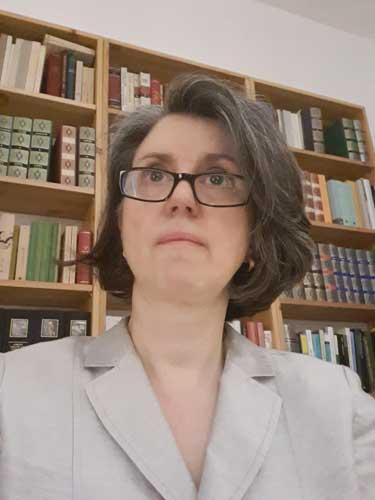 Selected publications
Aristotle on Prescription. Deliberation and Rule-Making in Aristotle's Practical Philosophy, Brill, Leiden/Boston 2018
La notion du bien chez Aristote, Métaphysique, VII 6. Quelques remarques, Chora. Revue des Etudes Anciennes et Médiévales, 15-16, (2017/2018), pp. 313-331.
The influence of the Platonic dialogues on Stoic Ethics from Zeno to Panaetius of Rhodes, in H. Tarrant, D.A. Layne, D. Baltzly, F. Renaud, Brill's Companion to the Reception of Plato, Brill, Leiden-Boston 2018, pp. 35-43.
La trattazione vetero-stoica dell'ira: componenti logiche e caratteri fisiologici, Elenchos, 39, 2018, pp. 323-347.
La représentation de soi et les differentes formes de l'appropriation chez Hiéroclès, Philosophie Antique, 16, 2016, pp. 65-86.